Green Park
MOBILE HOME RENTALS IN CAGNES SUR MER
At the Green Park campsite we offer several types of accommodation, so you can choose the holiday that suits you best. Mobile homes, unusual accommodation… These different rentals have a variable capacity to accommodate you, whether you're holidaying with your family, your partner or a group of friends
.
OUR CLASSIC MOBIL-HOMES
With our mobile homes in the Classic range, you can holiday in Cagnes-Sur-Mer without a care in the world.
They are affordable and practical, with an outdoor space, a pleasant terrace included in your plot. The interior of the mobile home is designed to be simple, practical and affordable!
Enjoy a holiday on the Côte d'Azur and get the best value for money.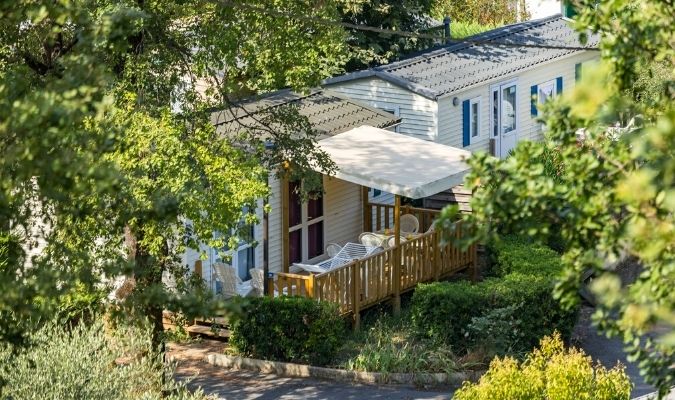 OUR COMFORT MOBIL-HOMES
Like a real little house, our mobile homes in the COMFORT range offer you everything you need for a great holiday on the Côte d'Azur.
All our rentals are comfortable and perfectly integrated on their private plot.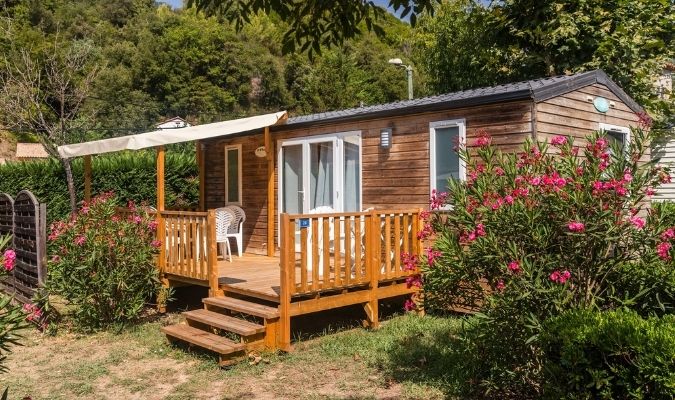 OUR UNUSUAL ACCOMODATION
Book your holiday in a Super Lodge! These rentals offer all the comfort you need, surrounded by the natural environment. With these unusual tents and their furnished wooden terraces, you can enjoy an amazing holiday in Cagnes sur mer!